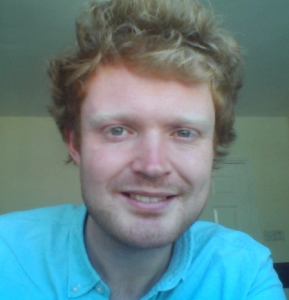 Frederick Cooper is a second year PhD candidate at the Centre for Medical History. Following an AHRC-funded MA at the Centre, investigating the emotional responses of psychiatric nurses to somatic treatments in post-war Britain, he worked with Mark Jackson as a research assistant during the preparatory stages of the present project.
Frederick's Wellcome-funded doctorate explores the emergence of work-life balance as a blueprint for psychological wellbeing after the Second World War, connecting the histories of psychiatry, sociology, feminism, and women's experiences. It traces a post-war loss of clinical and political faith in domesticity as a healthy and ethical way of structuring women's lives, examining the structural and intellectual tensions in discourses around the benefits of work to the female psyche and the place of wives and mothers in relation to healthy family functioning. It follows a number of strands from the 1940s to the 1980s, unpicking the complex interrelationship between ideology, medicine, lifestyle, health, and gender. Positioning the idea that "women really can have it all" as the product of a number of culturally contingent aspirations and anxieties, it interrogates the shifting bases of both advocacy and criticism in order to suggest the importance of a historical dimension to current debate.
Intersecting with his present research, his wider interests lie in the histories of psychiatry, psychology, sociology, science and technology, emotion, and gender. Frederick can be reached at fgc201@exeter.ac.uk.